Testimonials
The following is a collection of different feedback/reviews we have received. We highly value great feedback and encourage all of our customers to provide it freely to help us continuously improve our designs and processes. If you ever have an issue we will make it right.
Social Media
YouTube
Spindle Square


MagPen and Drag Engraver

Facebook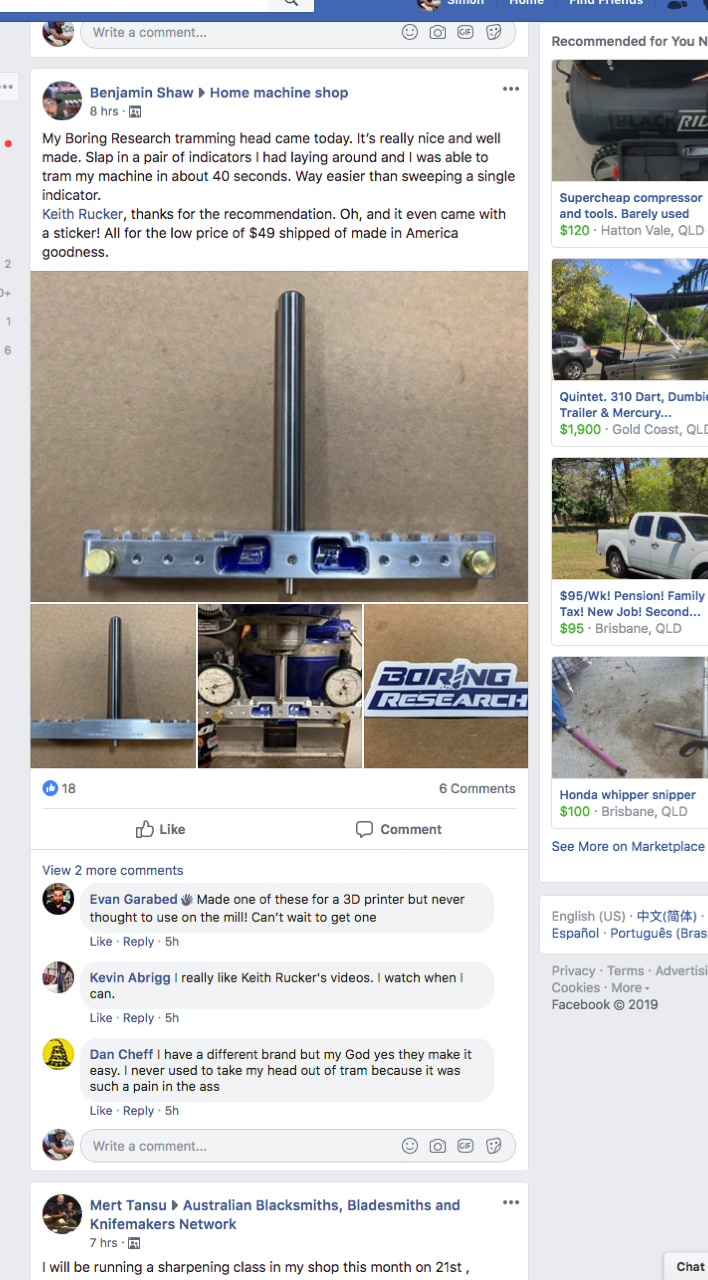 Twitter
Ebay Feedback
We occasionally post our blemished production items on Ebay or when we have a surplus. Ebay has a great feedback section and as of 3/27/2019 we are at 100% positive reviews and are a top rated seller.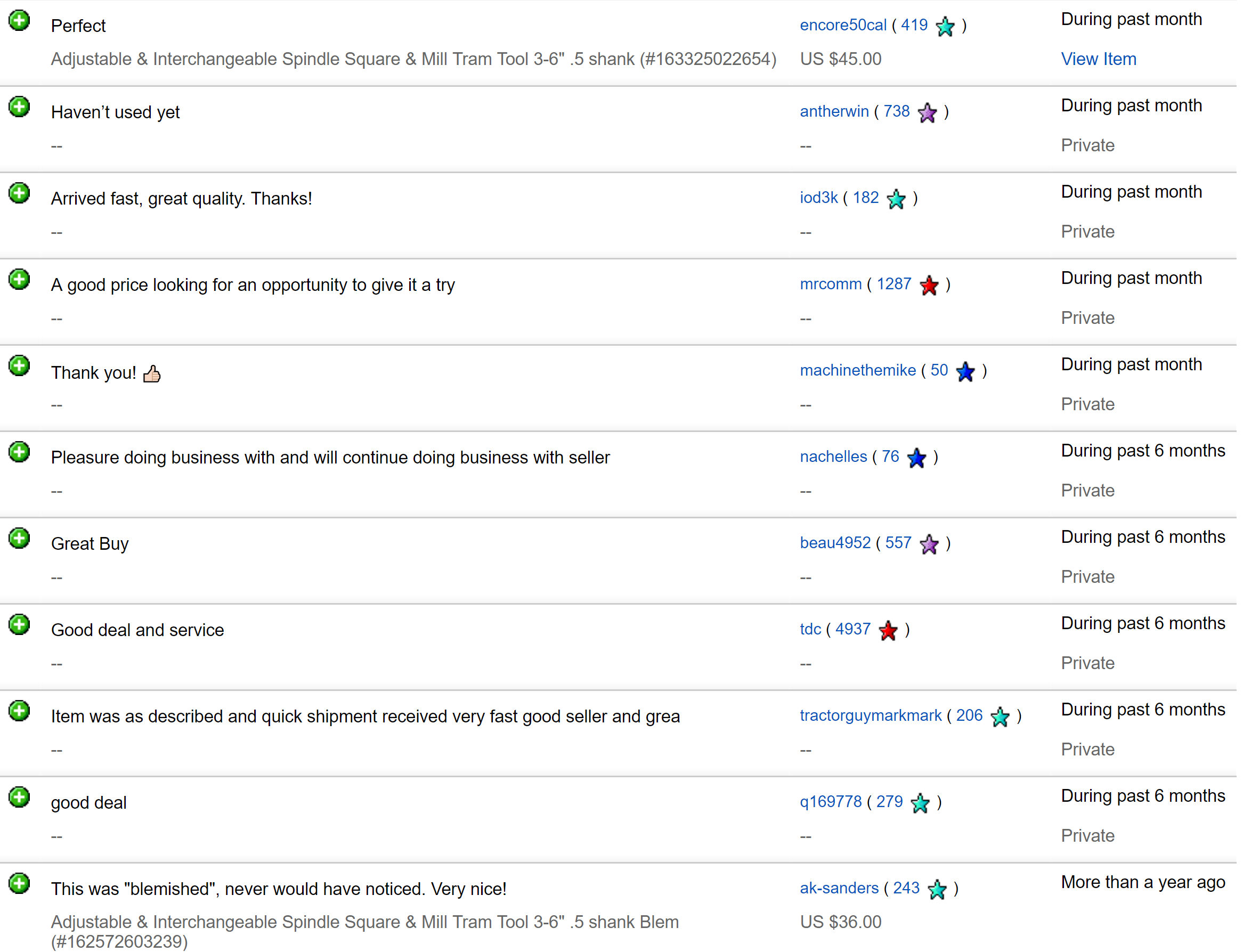 Evaluations
Occasionally we send out prototypes or new production runs out to a few interested customers to evaluate. If you are interested in being one of these folks please contact us and tell us a bit about yourself.
William Bailey 10/22/2018 - Report on new Spindle Square Production
William Bailey 3/25/2019 - Mag Pen Review
Direct Email Quotes
1/19/2022 - Boring Research's Adjustable Spindle Square quality is only exceeded by their customer support. Before I was able to send a message inquiring about an apparent mistaken delivery. I received a message explaining what had happened to my shipment and that my item would be delivered in short order. My spindle square arrived a promised and did not disappoint. It is of excellent quality and will be used to square up my Bridgeport mill head to the table. I really appreciate the proactive approach and not have to wait for me to complain about a problem. - Bob Johnson (Coupeville, WA)
12/22/2019 - Ultimately it was the width adjustment feature that sold me. The tool arrived in very good time and is absolutely beautifully made! It performs just as presented and provided me the valuable assistance I needed to get my new mill head trammed perfectly.
9/18/2019 - Got the unit today, everything looks great and I'm looking forward to using it!
3/28/2019 - I just received the drag engraver I ordered. I love the design! So much better for my needs than the other options.
12/21/2018 - We got the tram in the mail! Box was a bit crushed but the case and everything inside look perfect. I took it out and used it on our old Maxmill mill and it worked great. Thanks again for offering the replacement (USPS delivered to wrong address). We appreciate the great design and customer service. Keep up the good work.
11/14/2018 - Got the tool and it looks great.
11/6/2018 - This tool works great for clean up and other work. Excellent craftsmanship. You may want to consider a longer version. You could use it on bolt action rifle chambers; or when you drop something in a small area with no access.
11/5/2018 - Just received the Spindle Square before 10.30am today, 5th November 2018. I cannot fault the delivery as it has only taken 10days to deliver to my address in the Blue Mountains, NSW Australia, and since my suburb is 90km from Sydney, this is an excellent result. Thank you, excellent customer service.
9/18/2018 - I received the unit today. Very pleased, great unit. My head was skewed about 0.010! Thanks for the prompt service!
4/25/2018 - My "Spindle Square with Indicators" has arrived safely, thank you very much. A very nice looking tool and I am sure it will get plenty of use. Thank you for the great service
4/18/2018 - The spindle square just turned up , it looks well made thankful